Restaurant menu, map for LoLo Hawaiian BBQ located in , Draper UT, W karacto.xyzon: W S, Draper, UT masa pockets filled with queso fresco, oaxaca & cotija cheese, topped with seasonal vegetables, black beans & salsa macha (dried peppers, peanuts, garlic and sesame). The Jack Saloon in Lolo, MT verified diner reviews, deals, pictures and menus at karacto.xyz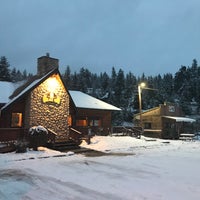 Outstanding service and food was unbeatable. SO unique! Great Mexican-inspired cuisine. The meat steak and chicken were especially awesome. It was like having Mexican tapas. Really different take on your typical mexican dishes. You know it's good when an 8 year old will try something and then say it's delicious! Good food, ok service and a bit too loud for normal conversation. This is now one of my three favorite restaurants! Everything was fabulous: food, decor, and service!
Super friendly Hostess and servers. Got every dish that was recommended to us and they were all excellent, The decor is fun and super cute too! A place this good generally goes downhill in quality it's so good, there's really no place to go but downhill Kudos to the management and staff for holding the line.
I'll be back again and again. On a Tuesday, Lolo was popping like Saturday night, and despite having to wait 30 minutes for our reserved table, we liked it a lot. The folks finishing up at "our" table took that half hour for conversation after paying their check. Lolo let us know they would clear that table immediately when the earlier guests finally departed, and they brought us complimentary champagne very nice champagne to ease our wait.
The menu is interesting and the food we ordered demanded a return visit to try the attractive choices that we left behind. Only complaint: as lifetime SFers, we are not afraid of spicy and at least one of the red sauces was surprisingly bland. Our servers were very good, well informed, and we expect to visit them again. Very nice ambience, Very nice menu options, Not so good food. I had heard good things about lolo, but was really disappointed.
First of all, it must have been degrees at our booth. No sign of air conditioning or fans. I had asked the server about the shrimp tacos. She told me there were 2 on the plate. However she failed to tell me they were bite size. I was done with my lunch in 2 minuets, and still hungry. My partner ordered chilaquiles with a fried egg on top. They were dry, boring, and tasteless.
My margarita was excellent, and I would have had another, had I been asked by our server. We both left saying the same thing "I'd never go back". This is the second time we went to Lolo's and it was just as good as the first.
The food has so much flavor, and all the dishes have a unique aspect to them. The place is relatively small and bustling, with crazy colorful and weird design.
A great spot for groups or a date night. Highly recommend. Huge serving of browned, v. Both grass-fed beef taco and carnitas sort of dry, bland--maybe because of late hour. Handmade corn tortillas had a slightly unfamiliar flavor that I didn't find an improvement over the standard. I found my margarita kind of flavorless and the pina colada w. Music loud; w. I would definitely return to try other dishes!
The Shrimp Tacos were good, loved the beets and also the brussle sprouts! Service was fantastic! Great restaurant, one of my favorites in the neighborhood. Always have a great time.
Great friendly staff. They had really good recommendations on food. This is a lively, fun an energetic spot with fantastic food. It's cozy and colorful, and you definitely need a reservation if you don't want to wait hours. But whether you make extra reservation efforts or decide to wait, it's definitely worth it.
Our server was super friendly and knowledgeable about the food, but not overbearing. The food was all delicious and unique -- cool takes on traditional tapas with really great flavors. The wine was also excellent. And finally, for as much hype as this place has and as busy as it always is, the prices are still very reasonable. I highly recommend this place for any occasion. I was very fond of the old Lolo with its funky setting, its excellent tapas and hot staff.
So I decided to try the new place. It's spacious like many trendy eateries in the City. The decor tries to replicate the cool Latin bohemian old LoLo but with so much space to fill the same decor feels a bit cheap. The food is still excellent, with maybe fewer choices but truly nothing to complain about. From small LoLo to big LoLo intimacy with the staff is gone. Service is good and I recognize a few faces so I'll just deal with my nostalgia.
But big space means big groups, likely from the suburbs, and the noise level can be a little overwhelming. So if you're hip and young, LoLo is probably the place to see and be seen.
Is there such a thing as Mexican fusion? Is so, its Lolo's! I love this place, tapas style dinning so go family still and savor at least 5 items. Like most of my reviews, this place is always packed. Food was great and perfectly timed, decor was fun, and service was very friendly and timely. A good time, for sure. The service and the decor are terrific-really darling.
The food was bland and not creative. Saw this place on Check Please and decided to try them. They have great tapas especially the tuna tacos and wonderful drinks too. Loved the domesticated wolf cocktail will definately be back. Lolo is very, very loud. Don't let that discourage you though. Lolo is perfect for dates or small parties. The atmosphere is fun but can also be very romantic.
Come hungry enough to try multiple dishes. Some of the portions can be on the small side but that just means you have more room to try more dishes! If you like mezcal, they have lots of fun drinks to choose from. This place is hard to describe but it's easy to say that it's exceptional, outstanding, exquisite and fun Do not miss the occasion to taste their cocktails also! The menu reads like a dream but the actual dishes were fairly ordinary.
We were disappointed. The waitress and staff, however, were very friendly and helpful. All the recommendations were fantastic. We will be back next time we visit SF. Happy to have a reservation here for lunch last Saturday, since we got the front table in the sunny window! Service was friendly and helpful in helping us decide how many plates to share. The food was awesome - we were with a group of four and shared a bunch of small plates.
The waitress showed up to the table after we had been sitting at our table for literally 20 minutes. We wanted to order more tapas but since our waitress was MIA we decided to go get ice cream instead.
I was with some friends who I hadn't seen in a long time so the missing waitress wasn't an annoyance - it more became the running joke of the night. I enjoy this place every time I come into town. Own this business? Learn more about offering online ordering to your diners. A block of rice topped with a dash of teriyaki sauce and a slice of grilled spam wrapped in seaweed. Shredded lettuce, shredded cabbage, julienne carrots, edamame beans with your choice of dressing.
A combination of our favorite BBQ chicken and chicken katsu for chicken lovers! Savory BBQ hamburger patties placed over rice, covered with 2 eggs and brown gravy served island style. Our top seller. Crispy breaded chicken fillets served with house katsu sauce.
Chicken slices marinated in our special blend of spices then grilled with onions and tossed with our spicy island fire sauce. Tender beef short ribs marinated in Korean style BBQ sauce, then grilled to perfection.